An-San Key Panther S Milling Machine



0.01-precision mechanical adjustment system
Clamp Complete ® technology
6000 rpm powerful motor
Optional accessories, rich range of accessories ..
The Panther S model is the economic model of the TR-2050 series, with all the features required for laser and dimple-key copying, and you have the privilege of having these features developed by Ansan R & D team ...
The key to a key machine is the vans that hold the key. Panther model equipped with MN-02050 coded vise terminates the key holding principle with the conventional apparatus. In addition to the three connection points on the vise, the various surfaces in these sections offer you the possibility to connect many key groups without the need for aparat.
All handles such as key handles, cutting process arm and body lowering arm, which are used on the machine, are specially designed ergonomically, which makes it easier to use when copying the design key, as well as to ensure that the key attached to the jug is tightened with the correct shape and strength.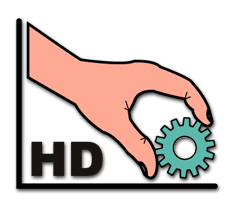 All axes are equipped with high quality linear bearings. There are a total of twelve linear bearings on each machine, four each axis. The system also has a design that does not require lubrication and maintenance, as well as ease of use and precise working capability. At this point, Panther S will continue to serve you stable for many years without service.
The products we manufacture have passed all safety tests in compliance with international standards and are manufactured according to these standards. Our company is the only firm that has the certificate of service competency issued by the Turkish Standards Institute. The electrical and electronic equipment on the products are produced from recyclable materials with all the parts used together with all necessary certifications.
So you can use it safely ...
The Panther range of key cutting machines are high quality with robust design.
They operate with precision and durability for busy key cutting centers.
Ergonomic design and a broad base allow stable operation and
accuracy usually found only in far more expensive machines.
An-San Panther S Lazer and Dimple Key Cutting Machine. TR-2050 Series.
LED environmently friendly lighting




1 usage vice for all keys




Tray to hold cutters and tracers




Cutter protection




Procise cutting set up



For immobiliser and reomte control programming :
VVDI Tools , Keymaster DP, AVDI, Zed Full,AD100Pro, MVP Pro, SBB ,
Shipping Time:
1-3 business days for order processing after received the payment.
The shipping time is about 2 to 5 days via TNT and DHL, 15-30days via POST AIR to Worldwide
Note: We hope it arrive on time but since this is an international delivery, shipping time will be highly depended on the courier company and local customs/duties. Thank you for your understanding.
An-San Key Panther S Milling Machine